Kith & Kin on The Bench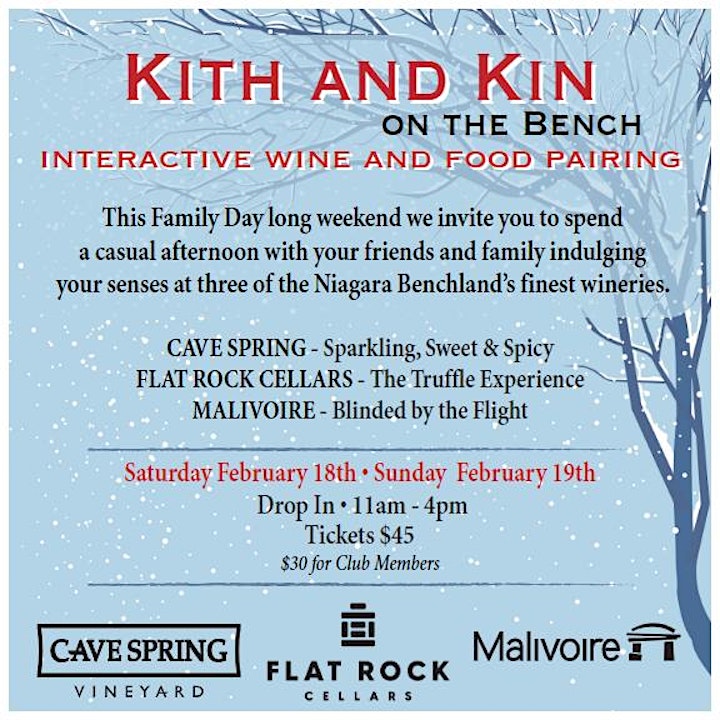 This Family Day long weekend we invite you to spend a casual afternoon with your friends & family indulging your senses at three of the Niagara Benchland's finest wineries.
Join us on Saturday, February 18th OR Sunday, February 19th.
Drop in to all three wineries between 11:00am and 4:00pm.
CAVE SPRING (VINEYARD LOCATION): Sparkling, Sweet & Spicy
4043 Cave Spring Road, Beamsville – 905-563-9393
FLAT ROCK: The Truffle Experience
2727 Seventh Avenue, Jordan – 905-562-8994
MALIVOIRE: Blinded By The Flights
4260 King Street East, Beamsville – 905-563-9253
General Admission: $45.00 + tax
Wine Club Members: $30.00 + tax
For additional details call one of the participating wineries.